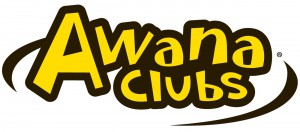 For nearly 60 years, Awana has been a leader in children's ministry, helping churches and parents worldwide raise children and youth to know, love and serve Christ.
  We feel that this program's track record of success is evidence enough for Fountain City to use the Awana program as the driving force behind our children's ministries.
Led by our Awana commander, Wes Meyer, our church has seen countless lives influenced in a positive way for the cause of Christ.  The Bible says in Proverbs 22:6 "Train up a child in the way he should go: and when he is old, he will not depart from it."  Here at Fountain City, we believe that this could not be more true.
The Awana program does a masterful job of teaching Bible lessons and having children memorize Scripture.  This Scripture memorization ingrains the wonderful truths found in God's Word into the hearts of these children from an early age.  It is our prayer and mission to see these same kids take the truths found in the verses they learn here and apply them to their daily lives as they serve God.  We would love for your child to come be a part of our Awana ministry!