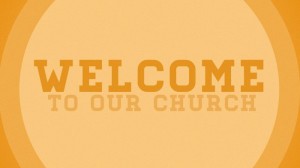 What can you expect when you visit Fountain City Baptist Church? You can expect a friendly environment where everyone is welcome regardless of their background, ethnicity, or financial status.
You can expect sound, Biblical preaching without apology.  We feel that the preaching of the Word is the most important part of any worship service, and that all other elements of the service are designed to prepare the hearts of the congregation for the message God has for them.
You can expect soul-stirring music that puts the focus on Christ, and not on the things of the world.  Everyone in the congregation is given the opportunity to praise the Lord in song throughout the service.  Our choir and other special music groups also have the same goal of bringing praise and honor to the Lord.
You can expect your children to be in good hands while under the care of our nursery and children's ministry workers.
Ultimately, you can expect to be clearly shown how you can come to a saving knowledge of Jesus Christ.  This is our number one mission!