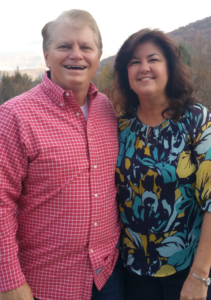 Pastor
Pastor Rick Moore is a native of Alabama, and has resided in Prattville most of his life.  He surrendered to ministry at the age of seventeen, while still in high school.
He is a graduate of Prattville High School, and in 1986, he earned a Bachelor of Science degree in Religion from Liberty University.

Pastor Rick has served as pastor of Fountain City since September of 1990.  Before coming to Fountain City he served as Youth and Associate Pastor in Nashville, TN; and also as Associate Pastor in Virginia Beach, VA.

Pastor Rick and his wife Sherry were married on August 12, 1983.  They have been blessed with four grown children and four grandchildren. Pastor Rick is very thankful for his family and their faithful service to the Lord's work.
---
Student Minister
Brother Jon Parrish grew up in Prattville, Alabama. He attended Grace Baptist school from K4 – 12th grade. Jon met his wife Sarah while attending Tennessee Temple University and they have four children.
Jon trusted Jesus Christ to be his Lord & Savior at fifteen years of age. He then answered the call to youth ministry at the age of nineteen.

Jon has been Student Minister at Fountain City Baptist Church for four years. Jon's desire is to see teenagers know the Lord personally and for them to be doers for the Lord's glory.