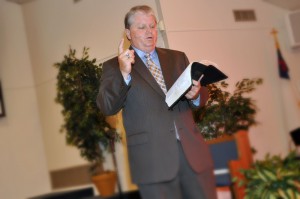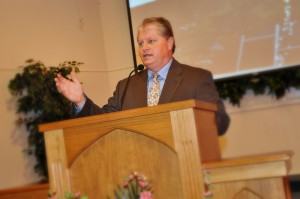 We, here at Fountain City, believe that preaching is the primary method that God has chosen to spread His message.  "For after that in the wisdom of God the world by wisdom knew not God, it pleased God by the foolishness of preaching to save them that believe." 1 Corinthians 1:20-22.
  That is why we strive to use every element of the service to help prepare the heart to receive the Word.
We are very blessed and thankful to have a pastor who preaches the whole council of the Word of God without apology.  Following the Holy Spirit's leadership and guidance, Pastor Moore preaches messages that minister to the needs of those in the congregation.  We look forward to hearing the message that God has placed on his heart, and applying it to our lives each week.